SPECIFICATIONS:

Material: PP
Colour: GREEN, NAVY, YELLOW
Product size:39.5x27x8.5cm
Two versions: Classic/Upgrade
KEEPS YOUR KITCHEN SINK CLEAN AND ORGANIZED WITH THIS SINK RACK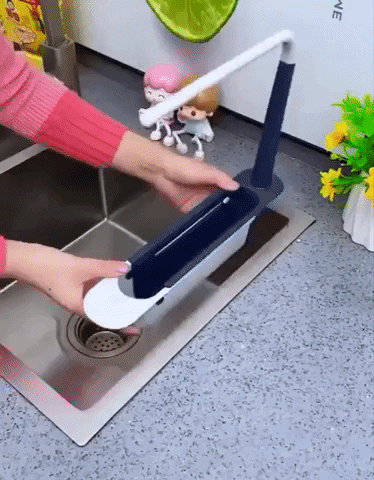 A damp cloth will breed a lot of BACTERIA endangering the SAFETY of you and your family.
Looking for an EASY, SIMPLE way to get your fix?
Well this Sink Rack is
 

EXACTLY

 

what you need in your kitchen

With this Sink Storage Rack, you get the PERFECTLY ORGANIZED sink space

PLUS with the Ventilated Drain, you can create a healthier environment, keep it dry, drain holes are evenly distributed, and it is better not to collect WATER RESIDUE.
WHY BUY SINK STORAGE RACK
✔EASY INSTALLATION
Made with High-quality PP material, easy to remove and wash & it is more stable and does not shake.
✔EXTENSIBLE DESIGN 
It can meet different needs, adapt to different sink sizes, freely adjust the length, can be large-capacity storage.

✔TOWEL BAR
Intimate everyday design can keep the fabric dry, ventilated, clean, and hygienic.
✔EASY TO STORE
Easy-to-store cleaning utensils, such as dishwashing liquid, hand sanitizer, ball brush, etc. It is comfortable to handle at an appropriate height, and convenient for daily cleaning.